We're falling in love with fall! With apple cider, pumpkin spice, and multicolored leaves, what's not to love? These pets feel the same way and their favorite season is just around the corner!
1) Nothing is better than a game of fetch with leaves crinkling under your paws.
2) This cool cat has climbed up to take in all the beautiful fall scenery.
3) Bouncing through piles of leaves can be pretty tiring though.
4)  We love black cats (regardless of the weather), but this kitty sure loves pumpkin season!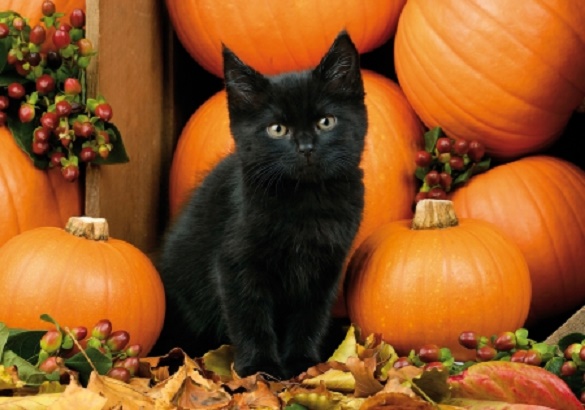 5) When your eyes match the the autumn leaves 
?
?
?
?!
6) Fall means perfect lighting for Instagram posts.
7) This pup is hanging out with the future of pumpkin spiced deliciousness!
Which of these cuties is your seasonal spirit animal?  Let us know in the comments below!